Happy Friday!! Actually, not really happy. Rather, today will always be a solemn day of remembering a truly horrible day in our history- 9/11.
There may be some of you reading who do not remember that fateful day or even weren't alive on 9/11/2001. I may have been young on that day but I will never forget the details. I was sitting in my 2nd grade classroom at Conrad Weiser West Elementary School. My teacher was Mrs. Arent and she was the sweetest woman. She was teaching us cursive writing when someone knocked on the door and motioned for her to come into the hallway for a moment. We were told to sit quietly and she walked out. A minute or so passed before she reentered and there were tears in her eyes. We asked her what was wrong and she just said it was nothing we needed to be concerned with and went back to teaching. I later found out the teachers had been instructed to keep the tragedy unfolding from the students because they thought we were too young to understand fully what was happening. When I left school that day, I noticed the flag was flying half mast and every adult looked so sad. My young brain knew something bad had happened but I wasn't sure what. I thought maybe our principal had died. On the bus ride home, the busdriver kept the radio off and it struck me as odd. When I finally made it home, my mom met me at the end of the driveway looking heartbroken. She told me that a tragedy had occurred in New York City, Virginia and Pennsylvania where terrorists had taken over planes and many people had died. I still didn't understand. She took me into the house and told me I was not allowed to turn on the TV that day... this made me mad because I watched Arthur EVERY day after school. As soon as my mom wasn't looking, I turned on the TV (I never was a very good listener). I just remember seeing a video of a plane flying into a building on every channel. I still didn't really understand but I knew it was something very very bad.
I look back on those memories now with amazement... even at my precocious age, I knew the world was reeling from something horrible. Today, just shy of 2 decades past that terrible day, my heart still breaks for those who were lost, those who never got to say goodbye to someone they love and those who made unbelievably brave decisions knowing it would cost them their life. Visiting the 9/11 memorial in New York City and the Flight 93 site in Pennsylvania are two of the most moving experiences of my life and I suggest those visits to any American. May we never forget that day.
On a lighter note, Fall has arrived for me and I have apple candles burning in every room. This year has been a weird one so it is nice to be able to have some normalcy with the changing of the season. I have been busy decorating the house, sewing Masks for Justice and getting our farm ready for our horses to come home next weekend. It is an exciting time!
1. Yoga Mat
The cubicle life has not been kind to my back and shoulders since I returned to the office in early August. In an effort to alleviate the pain and tension, I have started yoga back upi. My old Yoga mat got destroyed in the move so I splurged on a new one. I love it because it has plenty of cushion and does not slip at all. The price is very fair for the quality!
When I do yoga, I use free youtube video's from Yoga with Adrienne!
2. Live in Love by Lauren Akins
I am a huge country music fan and like the rest of the country music fans, I have admired Thomas Rhett and his wife Lauren for adorable love story. Her book was eye opening to some of the darker sides of fame and marriage as well as uplifting and encouraging. I was deeply moved by their adoption story. Adoption is close to my heart as my husband is adopted and we are seriously considering adoption as a way to grow our family someday. I highly suggest this as a lovely read!
Also, take a moment to check out the organization Lauren supports, Love + One. This organization supports orphans in Uganda and is truly remarkable. I bought a sweatshirt the day I finished the book to support this worthy cause as well as do my part to spread the word.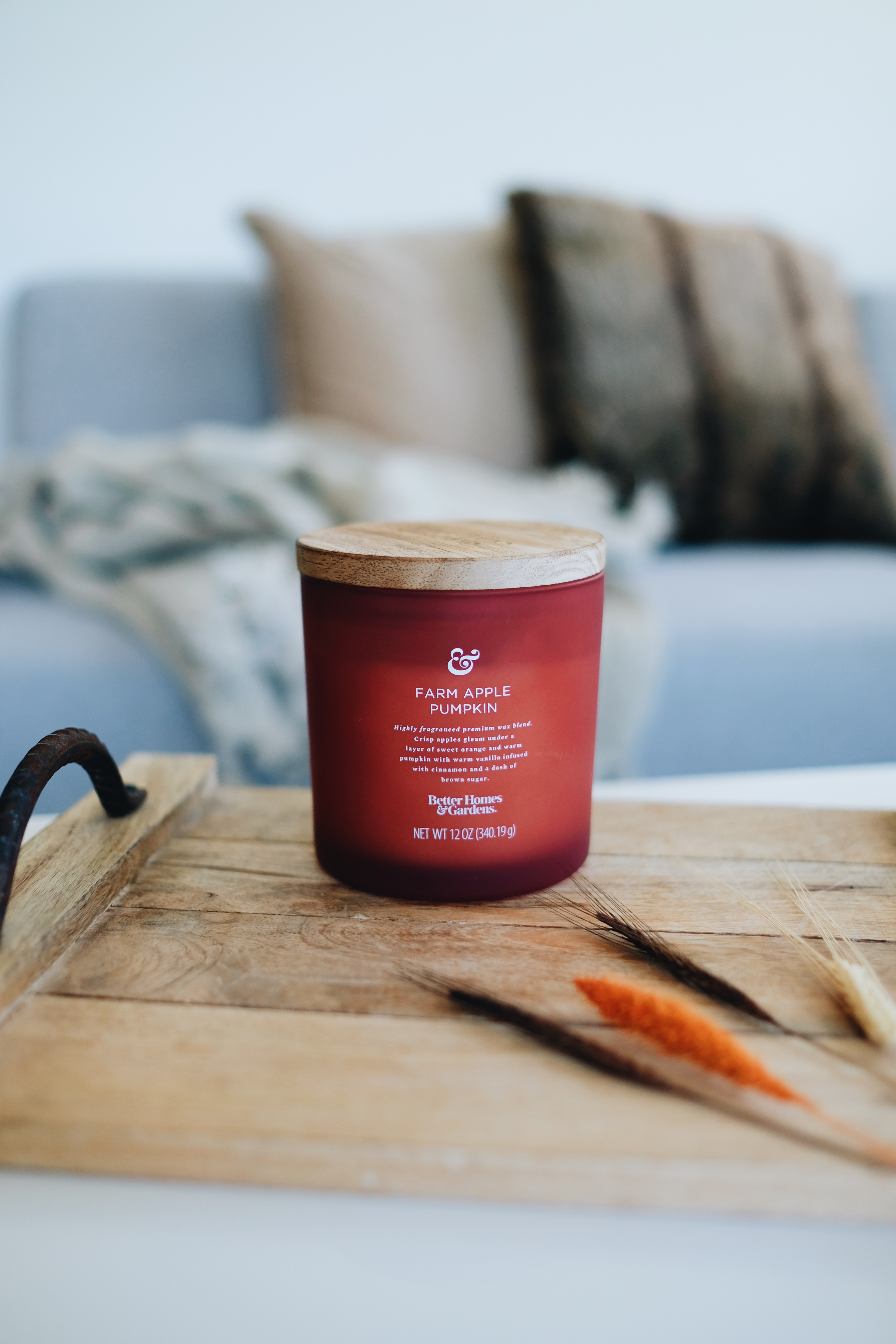 $10 at Walmart and your house will smell like the perfect Autumn getaway. Seriously this candle is AMAZING.
That is honestly all I have today. I hope everyone is safe and healthy wherever you are reading from.