Happy Fall people!
At risk of sounding like a basic white girl, I LOVE Fall. I love the decor, I love the cooler weather, I love pumpkins, I love leaves... I seriously love it all. I have been baking all the pumpkin things and my house has pumpkins on every surface... I may be out of control but I have no shame.
One of my favorite things to do on a crisp Fall day is curl up with hot tea and a blanket to watch my favorite Fall movies. I have a slightly random list of Fall movie favorites... some are probably super obvious but others might surprise you.
1. Halloweentown
My early 2000's Disney Channel obsession is showing... but I have no shame. This is seriously such a classic. (The sequels are good too!)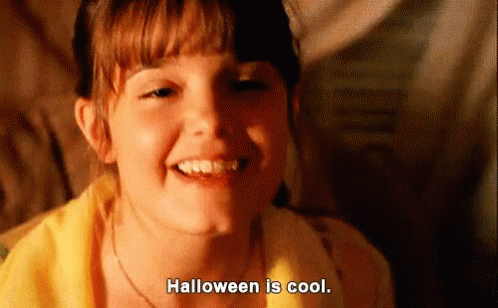 2. Hocus Pocus
Quite honestly the best Fall/Halloween movie there is. I watch it at least 5 times every Fall and it never gets old.
3. Practical Magic
I think the GIF says it all...
4. Harry Potter and the Sorcerers Stone
I watch this every Fall. I am not even sure why but it just feels like Fall to me. Maybe it is because this is the only movie in which they wear the hats.... or it is probably the floating Jack O' Lanterns.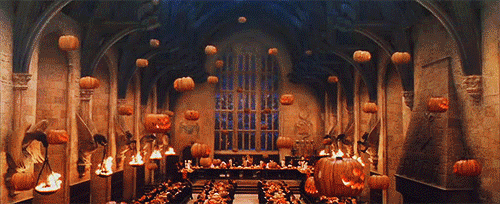 5.When Harry Met Sally
Not only is this one of the best romantic movies of all time, but it also gives me all the Fall feels.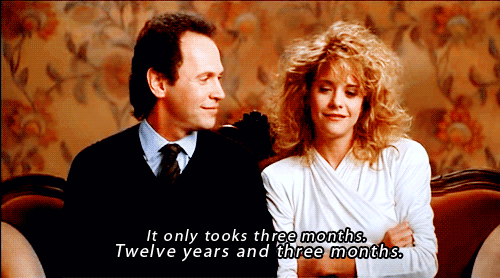 6. Pocahontas
This is another random one but this movie has lots of leaves and a song about "Colors in the Wind" and that makes it a Fall favorite for me. Just ignore the historical inaccuracies and appreciate the magic that is "Just Around the Riverbend".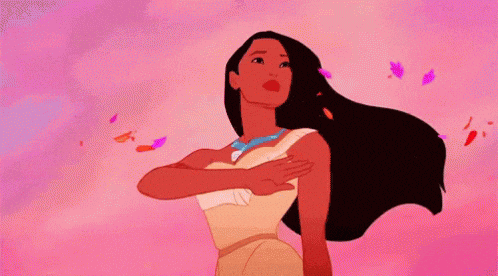 7. The Blind Side
True story: my husband and I went to see this in theaters for our first day back in November 2009 which is why it makes me think of Fall. It is such a heartwarming story and reminds me that there are still good people in the world.
8. You've Got Mail
Yep, more Meg Ryan. I guess Meg Ryan means Fall for me.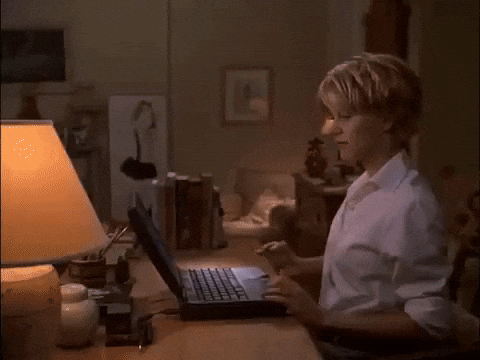 9. It's the Great Pumpkin, Charlie Brown and Charlie Brown Thanksgiving
This is a two in one but Charlie Brown is classic and these movies bring my childhood flooding back.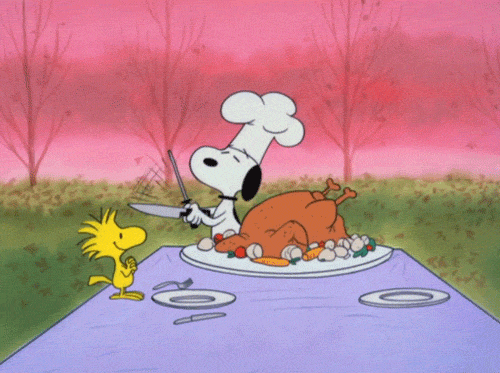 10. October Sky
This is obviously a Fall movie based on the name but also I think it is one of the best stories and I find it very heartwarming. I do not want to give anything away but if you have not seen it, I highly suggest it.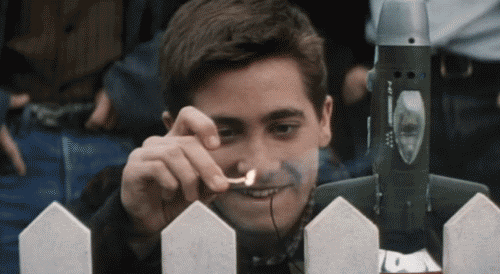 Bonus: Literally every Autumn themed movie on Hallmark Channel
It is no secret that I am obsessed with Hallmark Channel movies. The Fall ones are extra cheesy and adorable and just ooze happiness.
What are your Fall favorites?